1.: c. 1892 Black Dotted Swiss Lace Spring Jacket with Passementerie Dropped Balls and Ribbons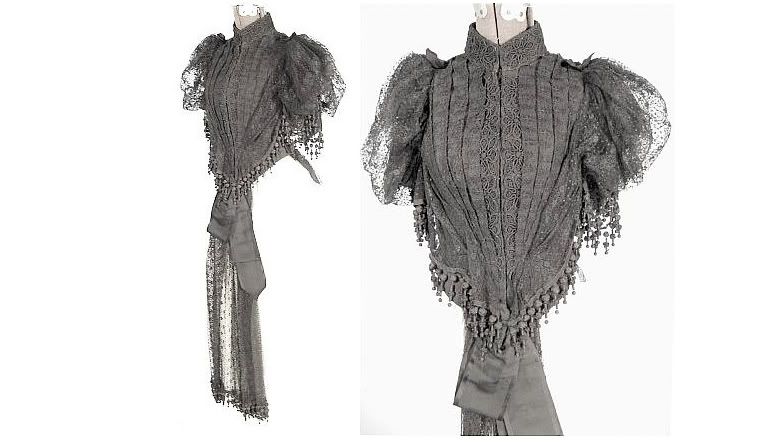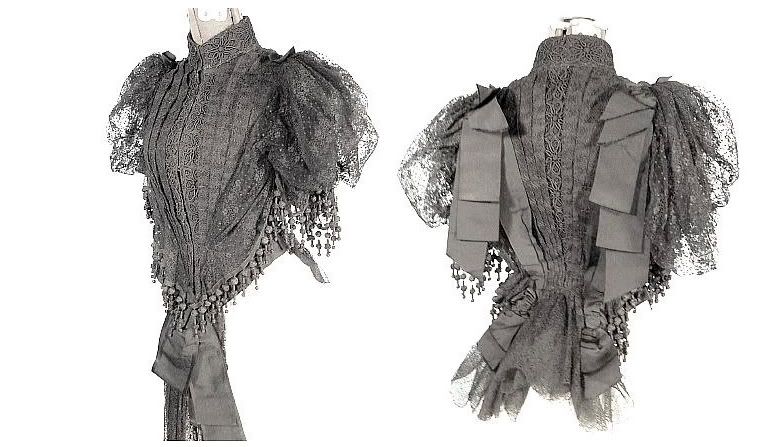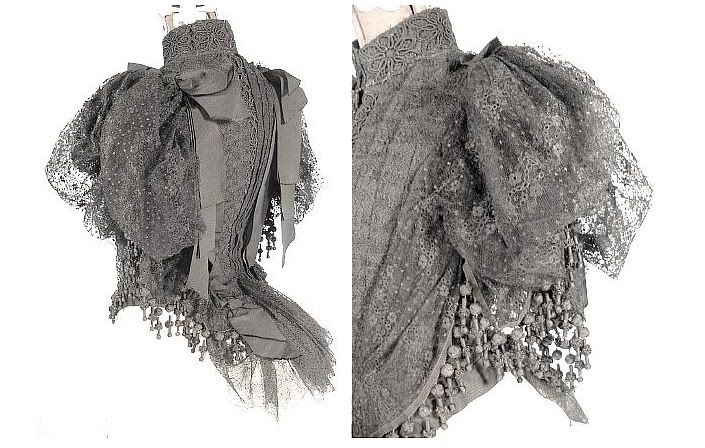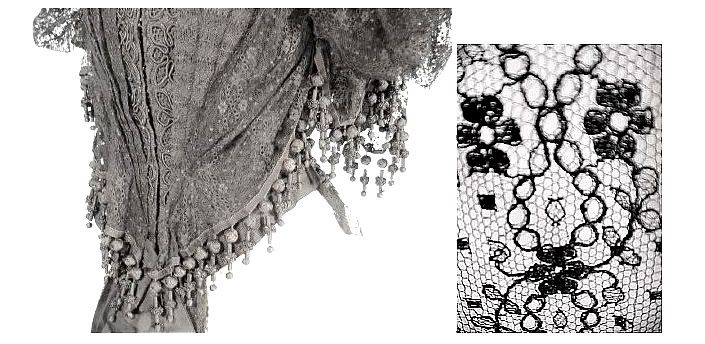 4.: c. 1899 Navy Wool Twill Military Inspired Tailored Gown. As "Girlish" as the women's clothing was in the mid 1890's, at the turn of the century, for a few years anyway, the fashionable look became extremely tailored! A few years later, circa 1903, "Frilly" became vogue. So these very tailored gowns were only in vogue for 2-3 years.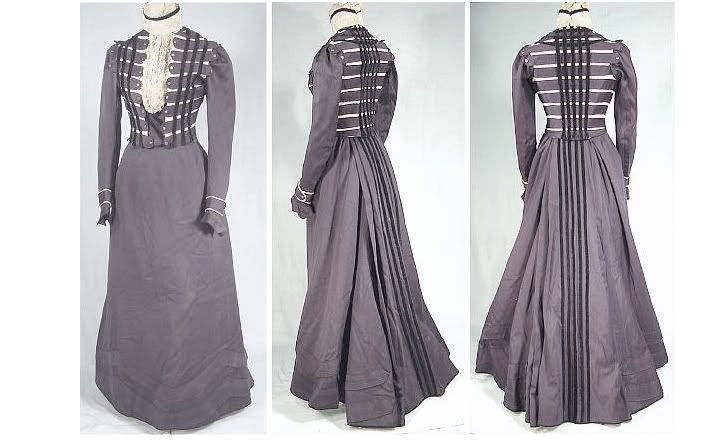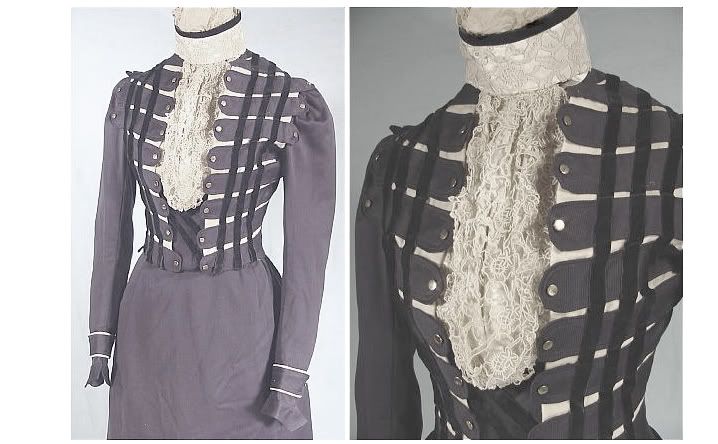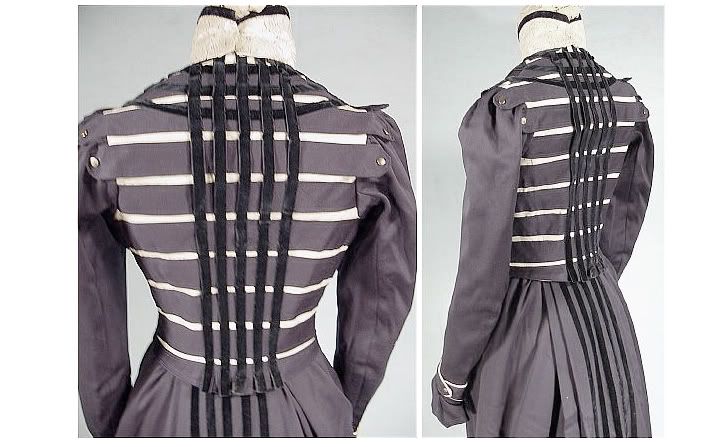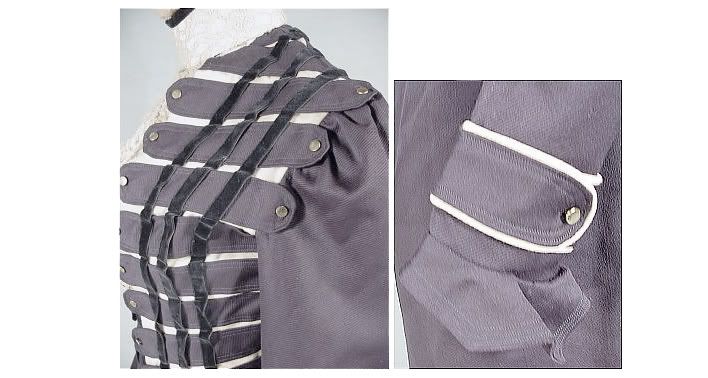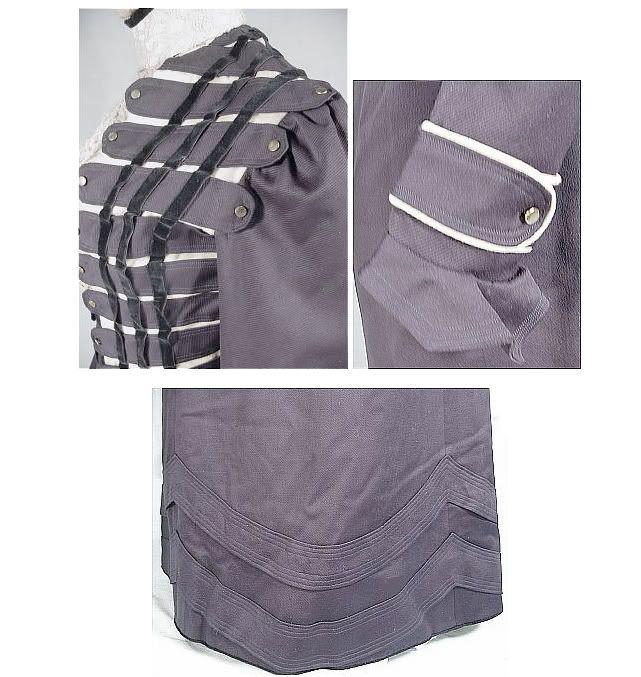 10.: c. 1882 Black Silk Broche and Black Silk Satin Visiting Gown. Never Worn, Never Completed. historic tailoring. A fully completed, long, double-breasted jacket of black silk broche and trimming of black silk satin and lace. With original black silk satin "skirt" front with fabulous detailing! Original basting threads on the front skirt, though it's 99% finished at front. Skirt: 38" long in front and 43" long in back (-slight train).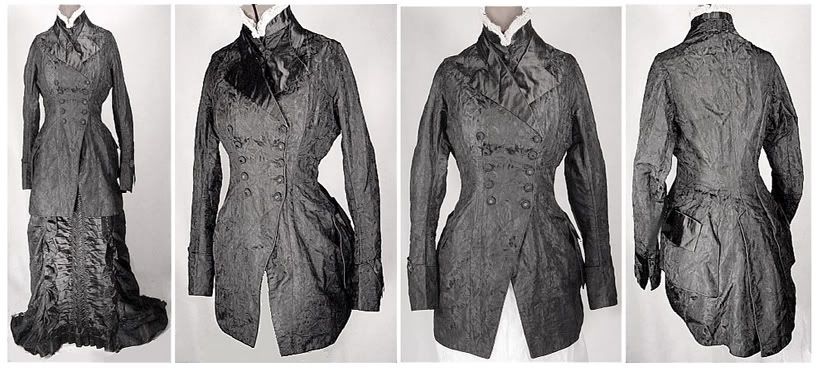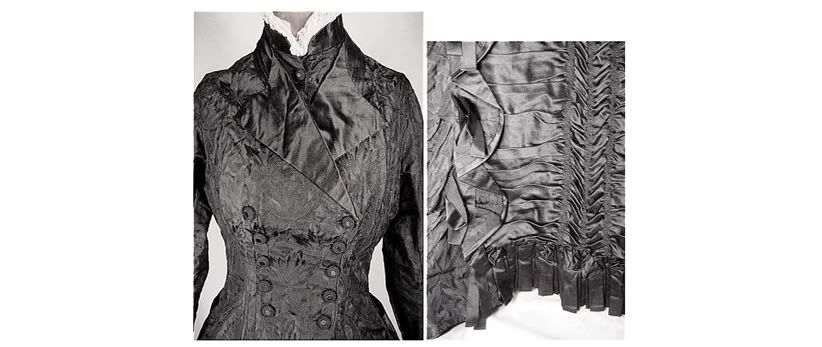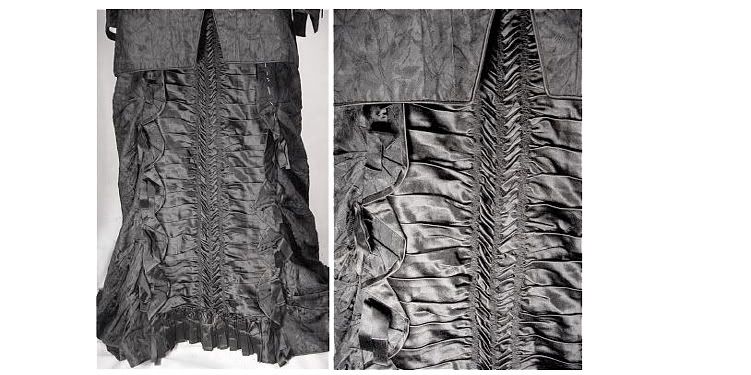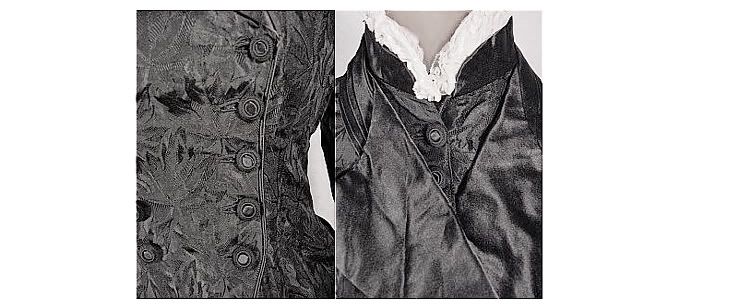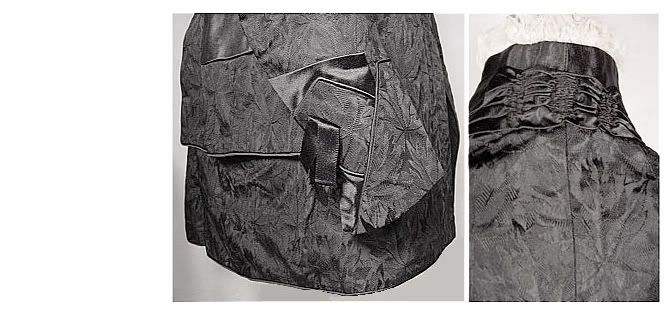 9.: c. 1891 Wool Soutache Jacket. Black soutache over beige or light tan wool jacket.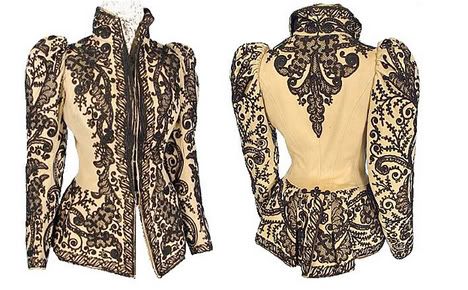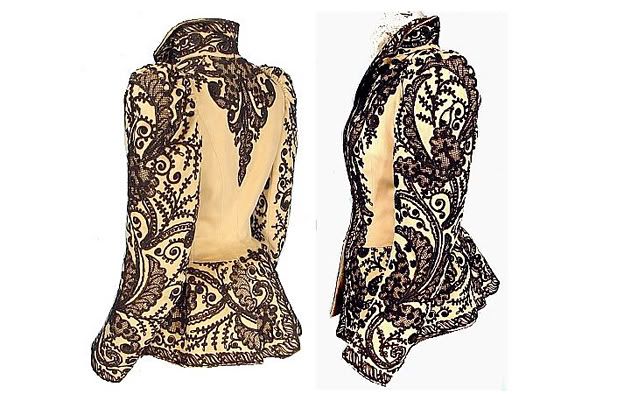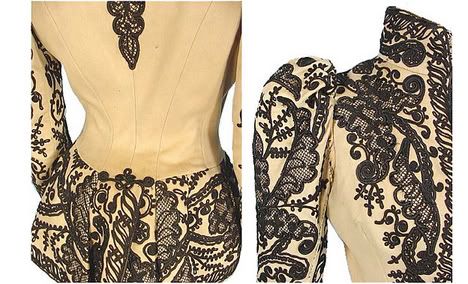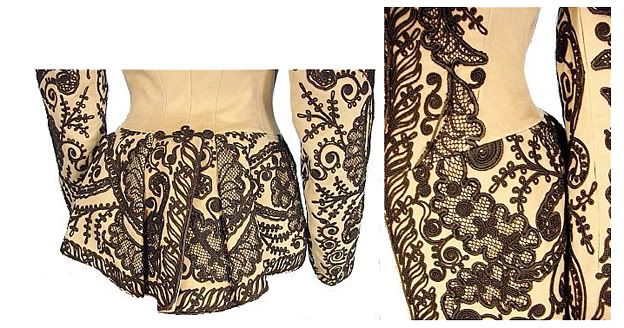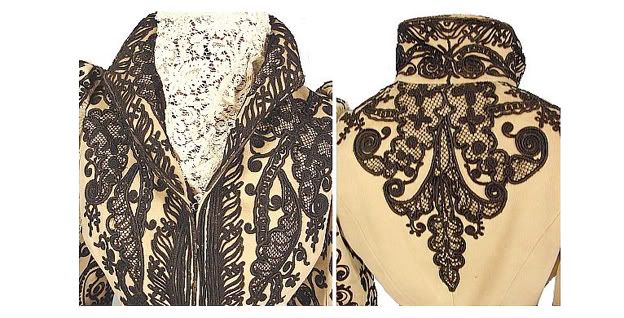 11.: c. 1870-1890 Mechanical Italian Paper Painted Fan with Mirror. Paper fans don't get any better than this. A very similar fan is listed in a fancy Italian book called "Ventagli Italiani" published in 1990 by Marsilio Editori. The book is actually the catalogue of an exhibition which took place in Florence at the Palazzo Pitti (that's the Pitti Palace for us Americans) from Sept 21 - Nov 15, 1990. All the information from the book is written in Italian, but the gist is that this fan was a souvenir fan from the late 1800's.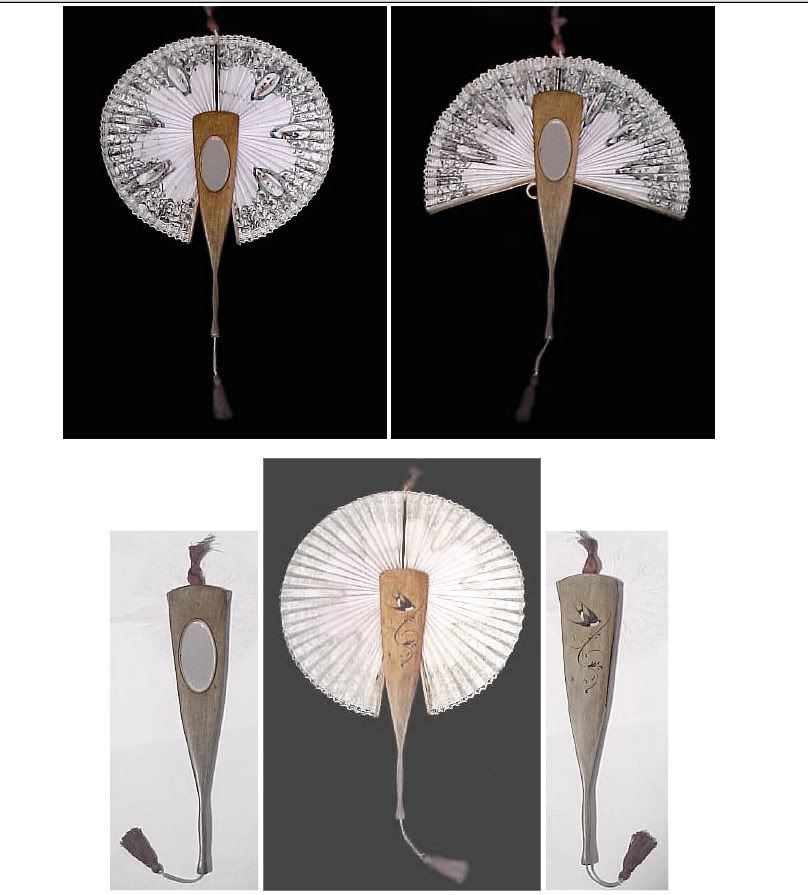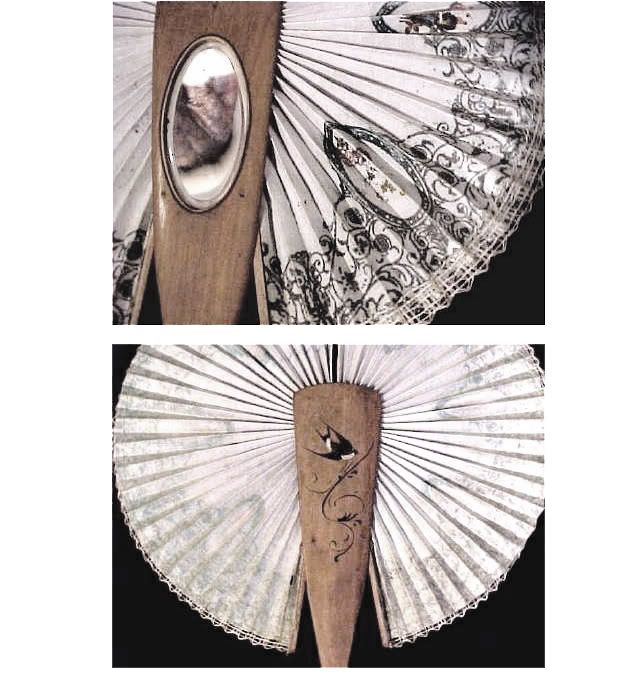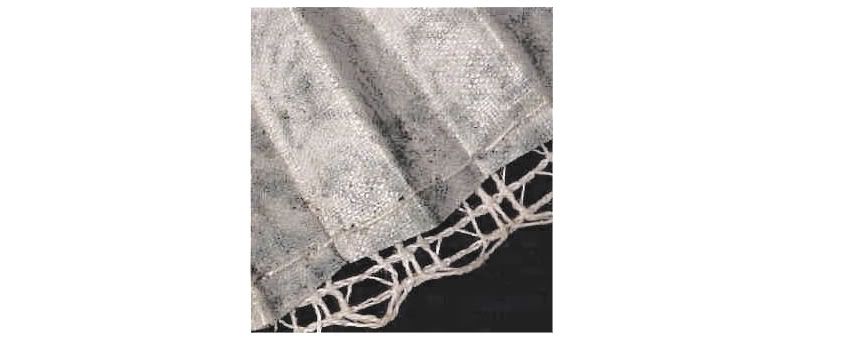 13.: c. 1909 Black Dinner or Reception Gown of Black Dotted Net Elaborately Decorated with Braid and Satin Rouleau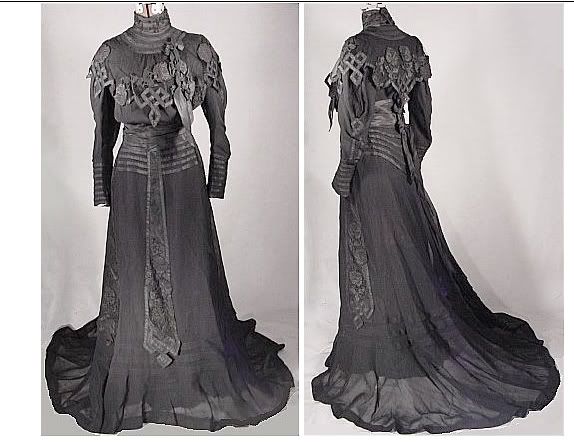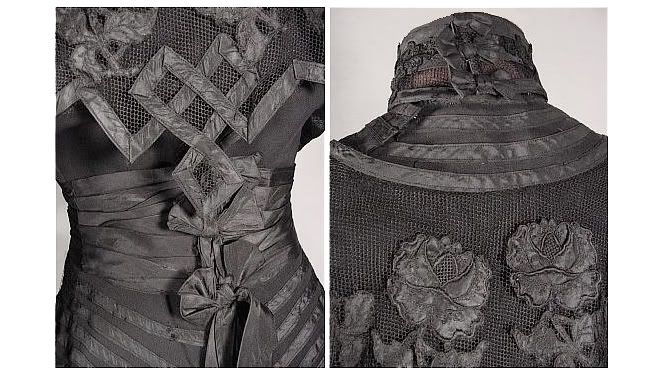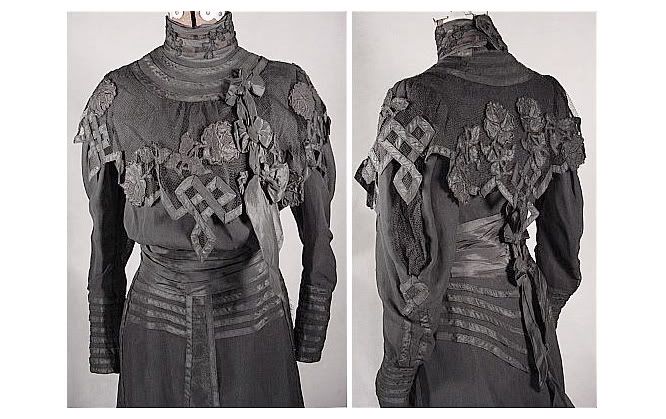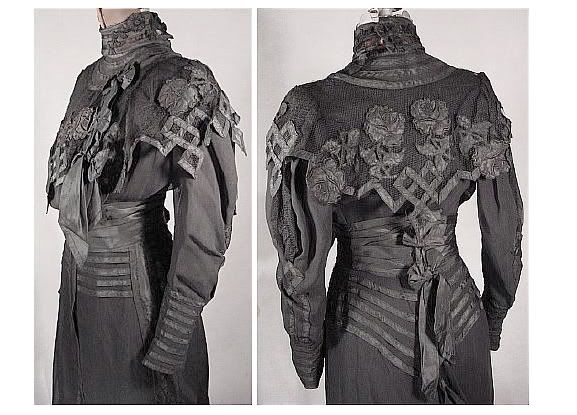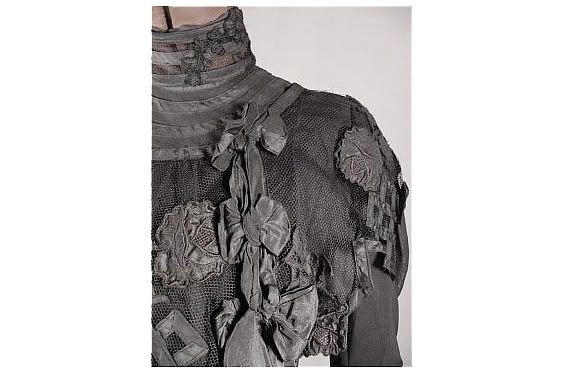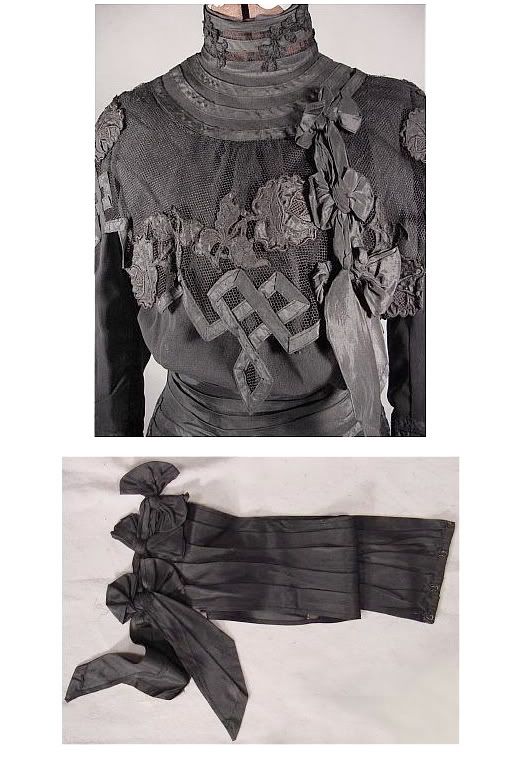 21.: c. 1890 Tall Wired Hat with Black Silk, Net, Chiffon and Black Pallettes! (A wired base with black chiffon, large black pallette sequins, net and silk "petals". Hats were very tall about this era... then started getting shorter and wider until about 1910 when the were at their widest. Then brims started to droop to late 1910's and then get smaller and smaller into the 1920's cloches. How's that for a simple overview. Excellent condition. 1890´s).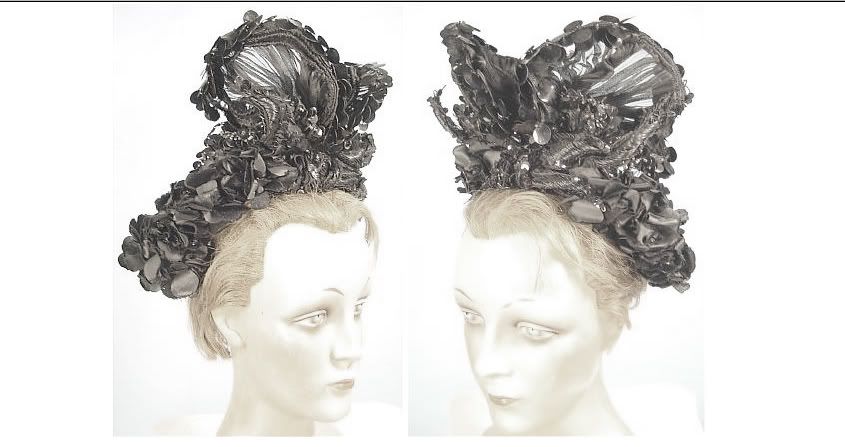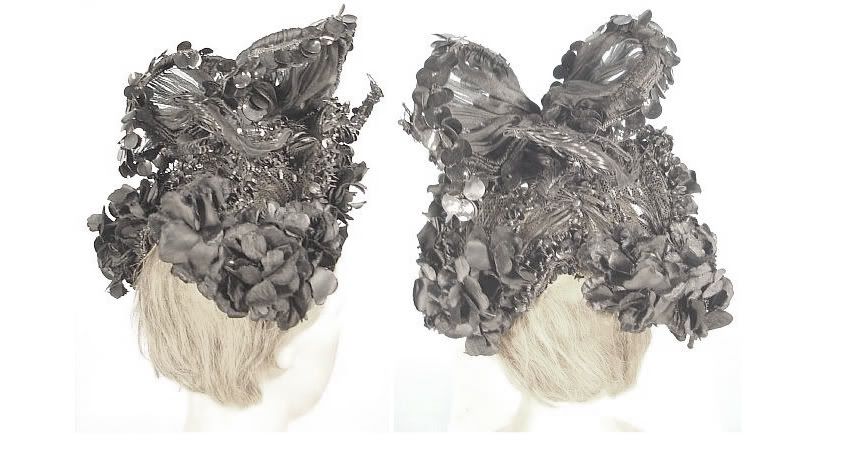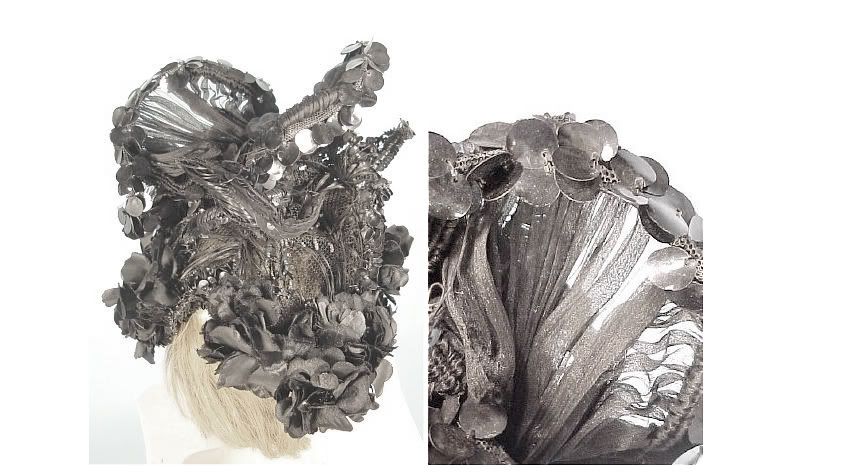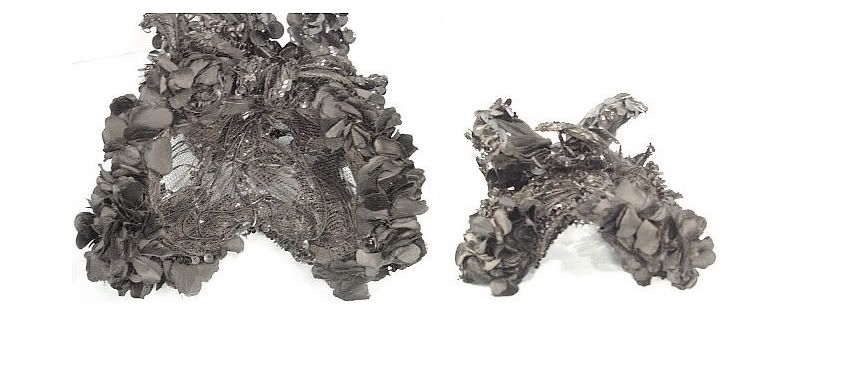 3.: c. 1889 World's Fair Silver Medal Winner Black Velvet Visite Mantle.
This garment design was awarded the Silver Medal from the 1889 Parisian Exposition Universelle - the World's Fair for which the Eiffel Tower was built, and which served as an entrance arch to the fair. The silk soutache trimmed leaf and scroll design is amazing throughout the garment. Long chenille and twisted rope fringe trim down front and all around sleeves and hemline. The high neck is trimmed in short ostrich feathers. Measures: 52" long.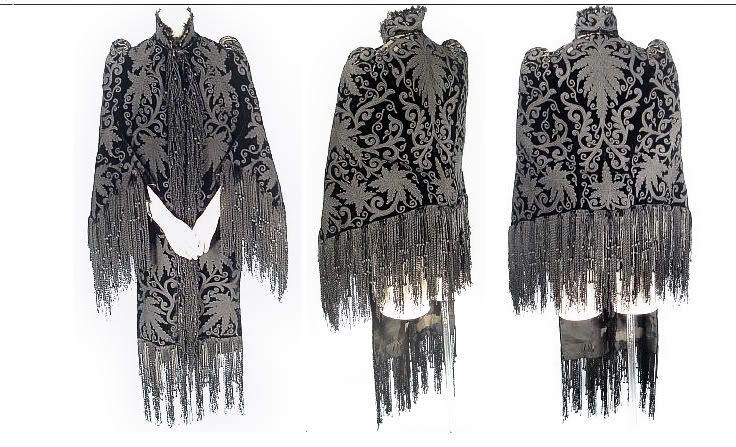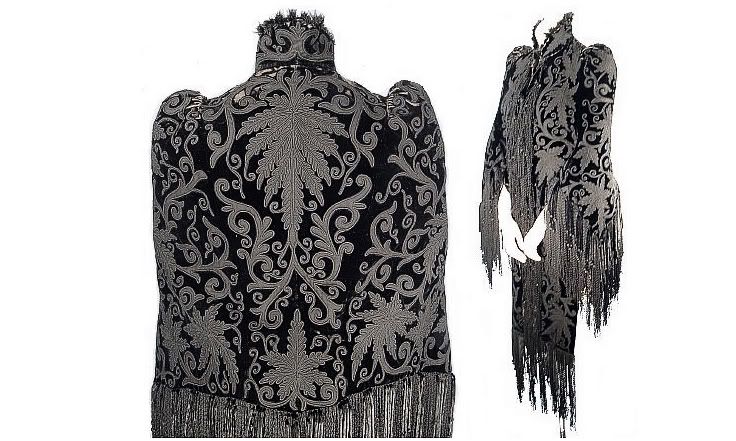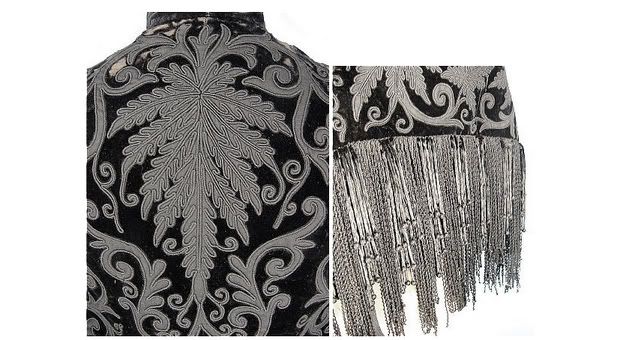 —